As a special needs homeschooling mom, I'm always on the lookout for great tools we can use to accommodate Grasshopper's learning challenges. One of the areas he really struggles with is writing. I knew there had to be a practical alternative to traditional writing assignments. So, when I found mysimpleslideshow I was pretty excited. The idea of using video presentations instead of book reports caught my attention.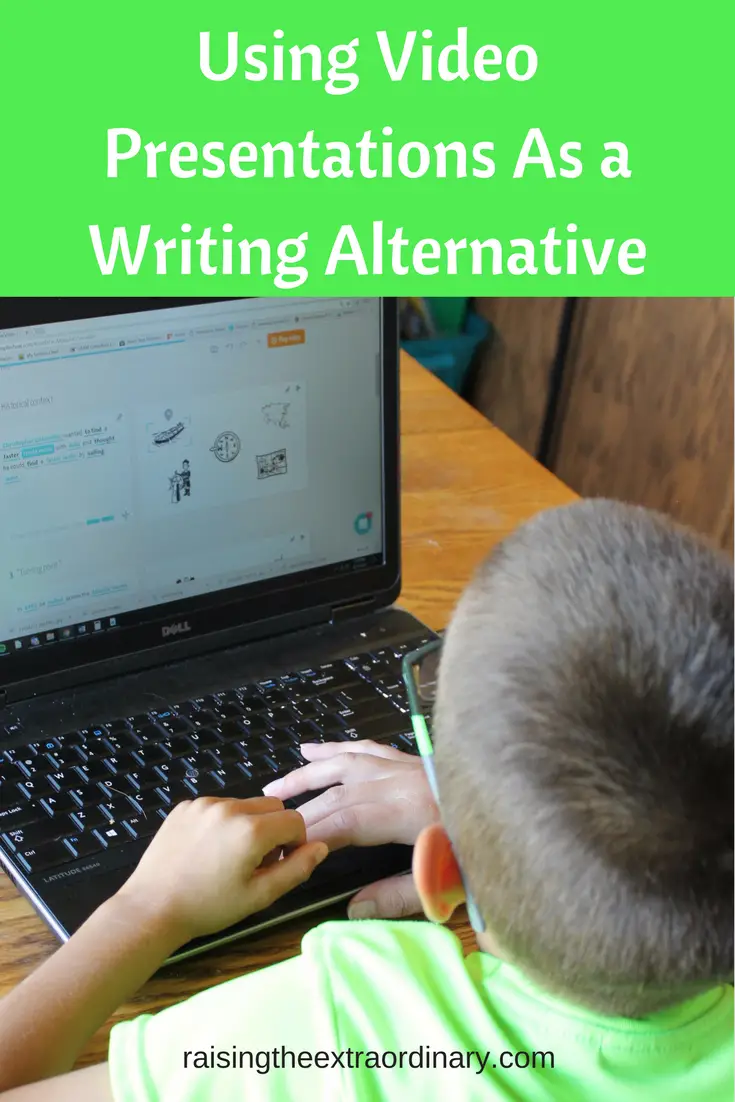 [info_box type="pale_box"]I received this product for free. I was compensated for my time. My opinions expressed in this post are honest. I was not required to post a positive review. For my complete disclosure, please see my marketing page.[/info_box]
Writing Challenges With Learning Disabilities
Writing is one of those things that tend to make our kids with learning disabilities stumble. As a parent it's heartbreaking to watch. We know our kids know the material. They have creative ideas to express. Simply put, they can struggle to put their thoughts down on paper.
The challenges that writing can bring of course depends on the child. A child with ADHD for example might find it extremely difficult to organize their thoughts. Then there's the added struggle of being able to focus on the assignment. Dyslexic students become frustrated with spelling. While kids with dysgraphia struggle with everything associated with writing.
Simply put, children with learning disabilities tend to struggle with putting their thoughts on paper. It's a task that requires a lot of them. Even something as simple as a pencil grip can frustrate our special needs children.
Using Video Presentations As a Writing Alternative
So what are we to do? After all, as parents we want our kids to excel. I seem to have a constant struggle of knowing when I'm giving my son the accommodations he needs vs. holding him back from his potential. While I'm a big advocate to learning accommodations for our kids with learning disabilities, I also want to make sure I'm not enabling him, or preventing growth at the same time.
What I'm learning however, is that by giving our kids the accommodations they need we are not hindering their growth. I believe using video presentations as a writing alternative is one of these areas where we might find ourselves unlocking our child's potential.
By using video presentations rather than a traditional writing assignment, like say a book report, I am giving Grasshopper the chance to demonstrate what he has learned but without the frustration of putting his knowledge on paper. In doing so, he is learning to organize his thoughts. He is learning how to communicate. Plus, he's still learning the basic components to writing, just not in a traditional way. He's learning how to use an introduction, explain the plot, and finally the conclusion.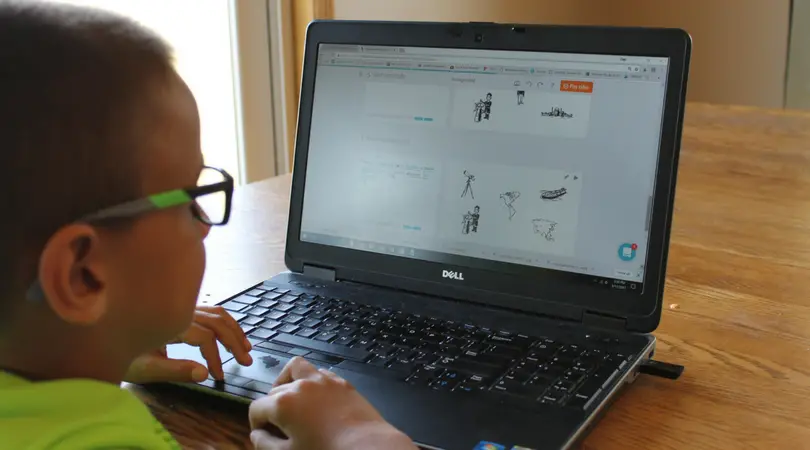 In the simplest terms, just because he isn't physically writing, doesn't mean he isn't learning the art of writing and storytelling.
The best part is that using this accommodation doesn't mean that he won't eventually write out research papers. In fact, I believe it will help him gain the skills to get there someday. By learning the skills of communicating a story through video presentations, he will be strengthening those executive functioning skills. In time and with practice, these skills won't be as frustrating to him. If we can take away some of these frustrations, things will begin to fall into place where we can start tackling the bigger writing assignments.
Video Presentations With mysimpleshow
Can I be honest with you? I am not a techie type person. That being said, I needed a program that was easy to use. And by easy, I mean it better not take more than 10 minutes to learn. mysimpleshow was just that. The first presentation I made  offered quick and easy video tutorials each step through the process. Click play below to see my first mysimpleshow presentation.
The graphics are simple, and not too distracting to our kids. Depending on your child it may or may not be an issue. I know Grasshopper is easily distracted by bright flashy illustrations, so the simple black and white illustrations are perfect for us.
Making video presentations with mysimpleshow are simplified for our children as well. They are completed in a few easy steps.
First, they will type in the script for each slide. Of course, if your child needs assistance they can dictate to you while you type. Next, the program automatically selects key words within the script to use for graphic selection. Of course these key words can be changed easily.  Then you just pick which pictures you want to use, click and drag them to where you want them and finish your presentation. It really is that simple.
Remember the End Goal With Learning Accomidations
Like I said before, there are times when I struggle with when to allow accommodations in our homeschool. One thing I'm learning is to try to keep the end goal in mind when making these decisions. I will ask myself questions like, "is using video presentations like mysimpleshow going to prevent Grasshopper from overcoming his learning disabilities, or will it become a stepping stone in his learning progress?" If the accommodation is a stepping stone, I say go for it and don't look back!
I believe using accommodations like these video presentations are stepping stones. Writing assignments can be so overwhelming for kids with learning disabilities they often give up. Frustrations mount and meltdowns will take over our homeschool day. Using accommodations like this one means they are working on their executive functioning skills without the added frustrations of putting pencil to paper. This is an accommodation that I believe will only strengthen our students.
Remember, using accommodations doesn't mean you're giving up on your child's abilities. It simply means that you're taking a different path to reach that end goal.
Create your first mysimpleshow video presentation free!