Our son struggles with dyslexia. Reading and spelling have always been challenging for him. This past school year we worked hard and he made a lot of progress. I am so proud of him for all his hard work. However; like most homeschooling moms, I was worried he would lose some of what he learned last year if we took a break over the summer. Even though I had this concern, I also knew he needed a break from our regular lessons. So, I was on the search for a fun option to keep him learning through the summer. That's when we were introduced to Nessy Learning.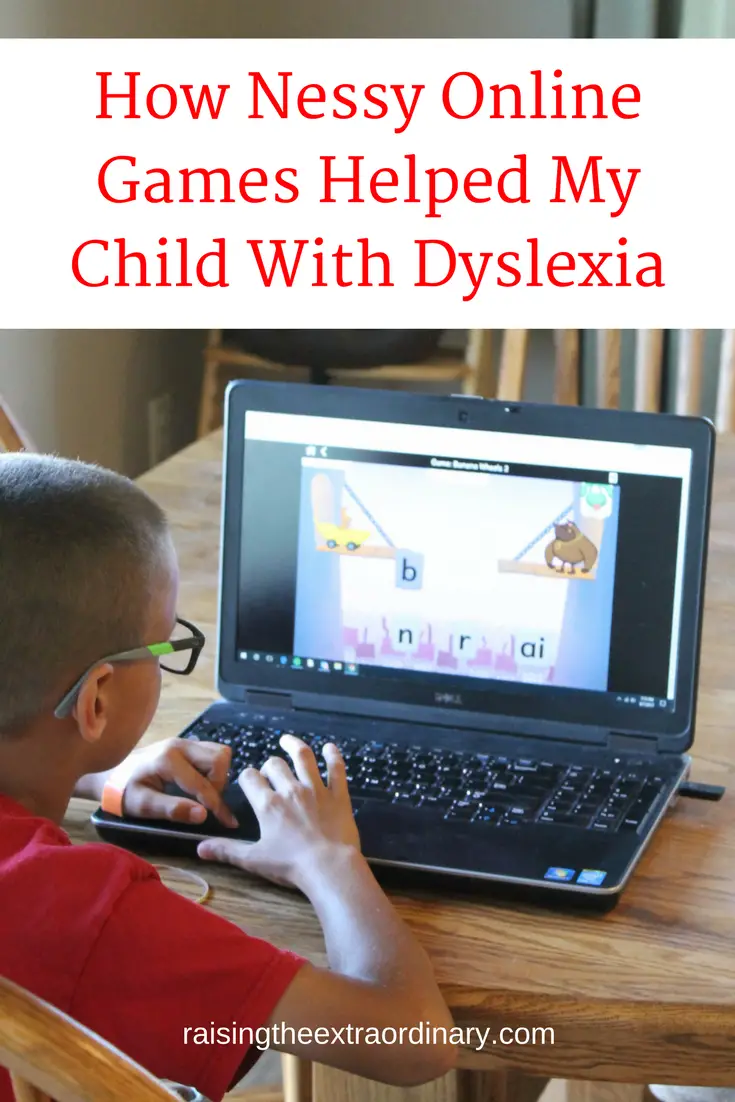 [info_box type="pale_box"]I received this product for free in exchange for an honest review and was compensated for my time. I was not required to give a positive review. My opinions are my own. For more information see my full disclosure [/info_box]
Homeschooling is a great option for children with dyslexia. But, one of the biggest hurdles that homeschooling moms have to overcome is finding resources tailored to our dyslexic kids. That's why I was pretty excited to use the Nessy Parent Pack from Nessy Learning.
Why Nessy?
Nessy is the online program that caught my attention because it's designed especially for struggling readers like Grasshopper with dyslexia. There are many online programs out there, but most are not created with dyslexic kids in mind.
Another aspect about Nessy that caught my attention was that it wasn't too childish. From a very early age Grasshopper hated games that he thought were "babyish". Nessy on the other hand provided a challenge that was fun and enjoyable to him.
When you're homeschooling young dyslexic children, there are not too many opportunities for independent learning. Helping our student through each assignment is a must in most instances. Unless we're utilizing audio books, we need to be there reading coursework with our kids all the time. I love that Nessy is an online program that was designed with dyslexics in mind. When you put these things together, it means that we can use Nessy as an independent learning resource. Meaning, I do not need to hold Grasshopper's hand through this program. As a busy mom, I can't express enough how huge this is in our house.
Nessy Parent Pack
The Parent Pack offers Nessy's most popular programs in a money saving bundle. The parent pack includes Dyslexia Quest, Reading & Spelling, Nessy Numbers, and Writing Beach.
Dyslexia Quest
Dyslexia Quest is a game titled Yeti Mountain. The game is designed to access your children for signs of dyslexia. This is the perfect opportunity if you're on the fence about having your child formally tested for dyslexia. The games are just that, games. Your child won't even know they are being "tested" in this program. Grasshopper really enjoyed playing Yeti Mountain, and his gaming standards are pretty high!
After your child has completed the 20 minutes of games, you will be able to access a report that will list your child's strengths and weaknesses. While it doesn't take the place of formal testing, this will tell you if your child does have signs of dyslexia. This can be helpful to parents trying to decide if formal testing is necessary.
Even if your child doesn't show signs of dyslexia, the report will still show where your child shines and where you may need to focus more of your teaching.
If you want to know more about dyslexia, I encourage you to download this free copy of the e-book Dyslexia Explained.
Reading and Spelling
For the reading and spelling programs, the first thing you need to do is set targets based on your child's level. When setting targets, your child will keep going until they get too many wrong. It's simply to determine what lesson your child should begin with. Again, this will be done through a game. I love that Nessy allows you to set targets even though Grasshopper was getting frustrated as the difficulty increased. If they didn't set targets, everyone would need to start at the beginning. Of course, this would leave kids who don't need the first few lessons bored.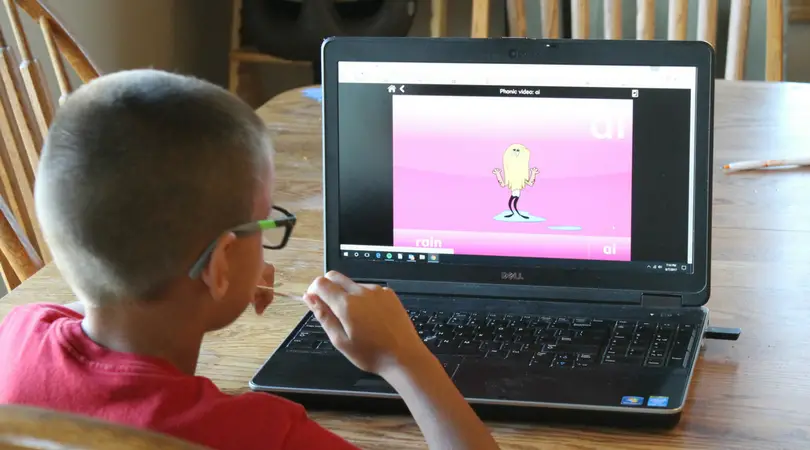 Once the targets are set, it's time to jump in! First, there is a fun short video to teach the lesson. The video is then followed up by games to reinforce the lessons. The lessons are designed to help your child in 5 areas:
Phonological Skills
Phonics & Word Recognition
Fluency
Vocabulary
Comprehension
Nessy is Orton-Gillingham based, which is a must for dyslexic kids. That said, I feel it's a great fit for kids of all learning abilities.
I'll admit that this was probably Grasshopper's least favorite part of the Parent Pack. I believe it's because the reading and spelling components are what he struggles with the most. Naturally, he would rather play games he doesn't struggle with as much. That being said, he does enjoy them and he learned a lot this summer.
I was concerned he would regress during summer break. However, Nessy kept him on track.
Last night I pulled the reader from last year's curriculum. I had him read the last story we completed before wrapping up the school year. I braced myself for the worst. But friends, he did AMAZING! I hardly had to help with any words and his fluency was excellent!
Nessy Numbers
Nessy numbers are games geared toward math concepts. There are two islands for the numbers program. The first is Clock Island where your child will learn the concepts of telling time. Here they will learn how to tell time along with the different language associated with telling time (like half past 1).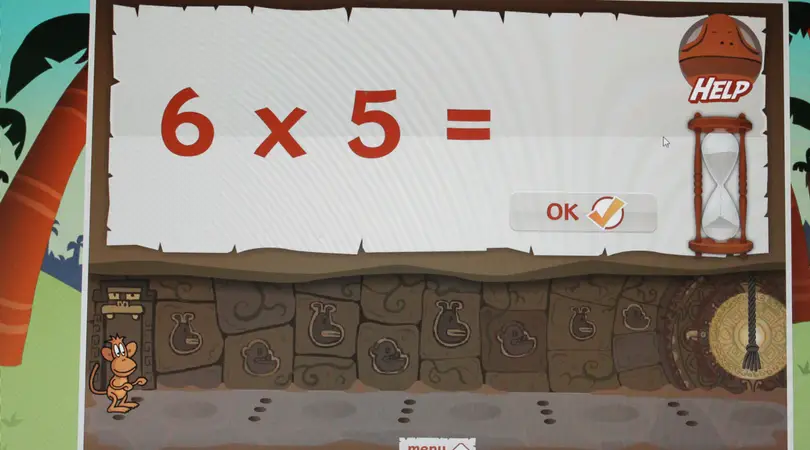 The second island in Nessy Numbers is Tables of Doom. Here your child will play games and learn tips to help them master their multiplication facts. This is a great tool to help your child memorize those tricky multiplication facts! We were really struggling in this area, and Grasshopper loves playing these.
Grasshopper will often ask if he can play his Nessy games. He usually gravitates towards Nessy numbers first.
Writing Beach
We were so focused on reading and spelling last year that we didn't do any other form of language arts. Writing Beach ended up being a fun way to introduce Grasshopper to the mechanics of writing.
Writing Beach offers lessons on punctuation, sentence structure, grammar, paragraphs, and basic writing skills. This isn't a writing program that gives writing prompts or gives writing assignments. Rather, it's a program to give your kids the tools they need to write by teaching the mechanics behind writing.
Grasshopper really enjoyed the videos with Writing Beach. He especially loved the apostrophe video. He watched it over and over again (and made sure I watched it a few times too).
Overall Impressions
Overall, I think the Nessy Parent Pack is a great way to help your struggling readers. The games are fun, the videos are entertaining and educational. Nessy could be used as either a stand alone product, or to supplement any curriculum you're currently using. I feel the Parent Pack is a great way to throw in some extra practice in a fun way your children will enjoy.
Usually, I try to manage Grasshopper's screen time each day. However, I don't count learning activities in his daily screen time limits. So, Nessy games are perfect for us since Grasshopper LOVES video games. It's really easy for me to encourage him to do some extra reading and spelling practice if it's in online game format! It's great to know I can encourage him to practice in these areas without fighting him on it.
Like I said earlier, Grasshopper usually does not enjoy educational type online games. In fact when we first got a tablet (he was 3 or 4) I only put educational apps on it. He caught on quickly, and asked me to find a game that wasn't a learning game. Nessy was different. He was asking to play! Any educational game that he asks to play is a winner in my book!
For more on Nessy, follow them on Facebook.
Want to give the Nessy Parent Pack a try? Use coupon code PPBLOG15 for 15% off through October 16, 2017!