A couple of months ago I saw an image going around Facebook of these incredible shoes from Billy Footwear that used a zipper around the shoe. The design was to make the shoe user-friendly for individuals who need to wear braces on their feet. Being Ladybug wears AFO braces I knew I needed to check these shoes from Billy Footwear out.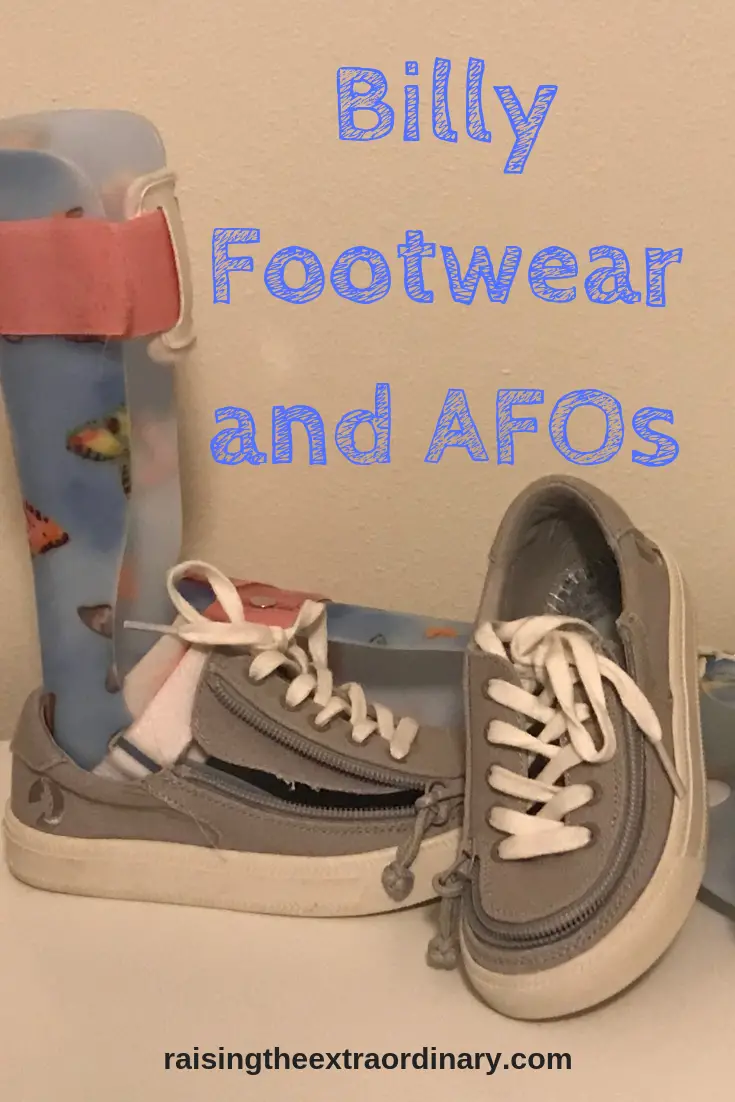 This post contains affiliate links whereas if you choose to make a purchase through the link provided I will earn a small commission at no additional charge to you. My opinions are my own and not influenced by Billy Footwear. For full disclosure, see my
marketing
page.
Mixed Reviews of Billy Footwear
However, upon reading reviews on Amazon, the verdict was mixed. Some found the shoes worked great with AFOs and some said they didn't work at all. Currently, they don't come in wide width and often this is a requirement for AFOs. Despite the mixed reviews, I decided to give them a try. I ordered the pair with the laces and I believe this was the key to our success with Billy Footwear and AFOs.
Our Success With Billy Footwear
Even though they don't function in the traditional sense of shoelaces, this was the pair we ordered. I believe this was the key to our success with the Billy shoes fitting with Ladybug's AFOs. Because we ordered the pair with laces we were able to make the top of the shoe wider.
We also found that we needed to remove the insole for the shoes to fit. But, they do fit!
Excited For An Easy Shoe
Ladybug has been wearing AFOs since she was a baby. This is by far the easiest shoe we have found on the market to get on and off her feet. I am very satisfied with her shoes from Billy Footwear and don't think I'll ever go back to a different style!
Don't Miss A Thing!
Don't miss a thing by joining my newsletter.