The new school year is coming quickly. Whether you're new to homeschooling or you've been doing this for years, chances are you're in planning mode right now. I'm willing to guess you're flooded with ideas from classroom supplies, art supplies, curriculum, books, science materials and All. The. Things. The homeschool market is FULL of choices for us. Don't get me wrong, that's a very good thing. The problem is that sometimes it can derail us.
Homeschool Anxiety From All The Things
Before you know it, anxiety might start to kick in. It's easy for moms to fall into the comparison trap. I think it's especially easy for homeschool moms to do this because our child's education is on the line. Our minds can be flooded with thoughts about all things homeschool related.
Am I doing enough?
Will this curriculum meet our needs?
Susie down the street is using a different curriculum, maybe mine isn't good enough!
What if I can't help him overcome his dyslexia?
Do I have enough social activities planned?
Nature walks! I never thought of that, when can we squeeze that into the schedule!
Are we spending too much time doing school work? Not enough time?
Which Pinterest project provides the most educational experiences?
Are we doing enough STEM projects?
We're not notebooking! We need to start notebooking!
What's a lapbook?
Are we going on enough field trips?
How in the world do I put together a unit study?
Are we doing enough electives?
We don't have a dedicated homeschool room, is our dining table good enough?
I could keep going but you get the idea. We drive ourselves crazy with worry over all the things we think we need to be doing as homeschoolers.
Stop Worrying, You Only Need ONE Thing
Can I tell you a secret? You can't do all the things. Don't even try, it isn't possible. In fact if you try to do all the things, you'll end up sucking the joy out of your homeschool journey.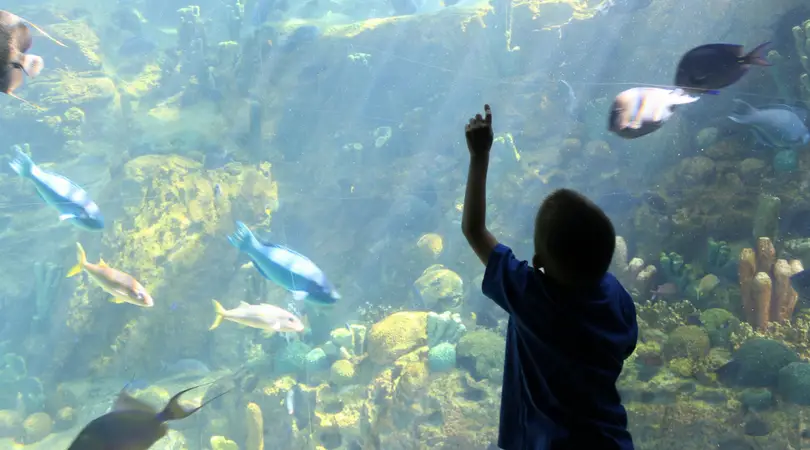 The truth is, there is only ONE thing that every homeschool must have in order to succeed. The only thing each and every one of us needs is a love for our children with a passion to help them thrive. If you let this love for your children drive your homeschool adventure everything else will fall into place.
there is only ONE thing that every #homeschool must have in order to succeed #ihsnet
Click To Tweet
Once you remember to keep your focus on your love for your kids, you'll be able to filter out all the things that are naturally not a good fit for you. Once you've filtered out the things that would naturally be a bad fit for you, it's a lot easier to decide on things like curriculum because you've already eliminated a lot of choices.
As an example, Grasshopper does not do well with textbook style curriculum. Because of my love for him and passion to help him thrive, I can keep my focus on him and not all the other things thrown at me. Even if I think a textbook program is amazing, or if it's highly recommended. I can easily count it out. It doesn't mean it isn't a high quality product, it simply means it's not right for our family, even if it is the best thing ever to Susie down the street.
Remembering The One Thing
So, just how do we remember this one thing and keep it in the front of our minds as we are flooded by all the other things? That can be a tough one. First, I would like to remind you that social media can be more like a highlight reel of a person's life. Most people only post the good things, and they're not things that they're doing each and every day. Don't use social media to make comparisons, nothing good comes from doing that.
Second, remember no one, and I mean no one does every last thing pinned to their Pinterest boards. In fact, I would be surprised if the average person is even doing 10% of their pinned projects. So don't beat yourself into feeling like you need to be doing all these things. You don't need the pinterest perfect project to have a successful homeschool experience. Find a project your kid will really enjoy and dive in, but don't stress over all of them.
Lastly, I recommend a mission statement. This will help you stay on track. If you're tempted to add something to your homeschool ask yourself if it fits in your mission statement. If not, maybe you can still throw it in if you have time, but I wouldn't agonize over not adding it.