I think all moms can agree that self-care is important.  We spend so much of our time and energy caring for our families and taking care of the house that we often neglect ourselves.  We all know self-care is important, but we never seem to make it a priority.  What's worse is that we often feel guilty for trying to take care of ourselves.  Probably because the time we spend on ourselves is the time we could be spending on other things that need our attention.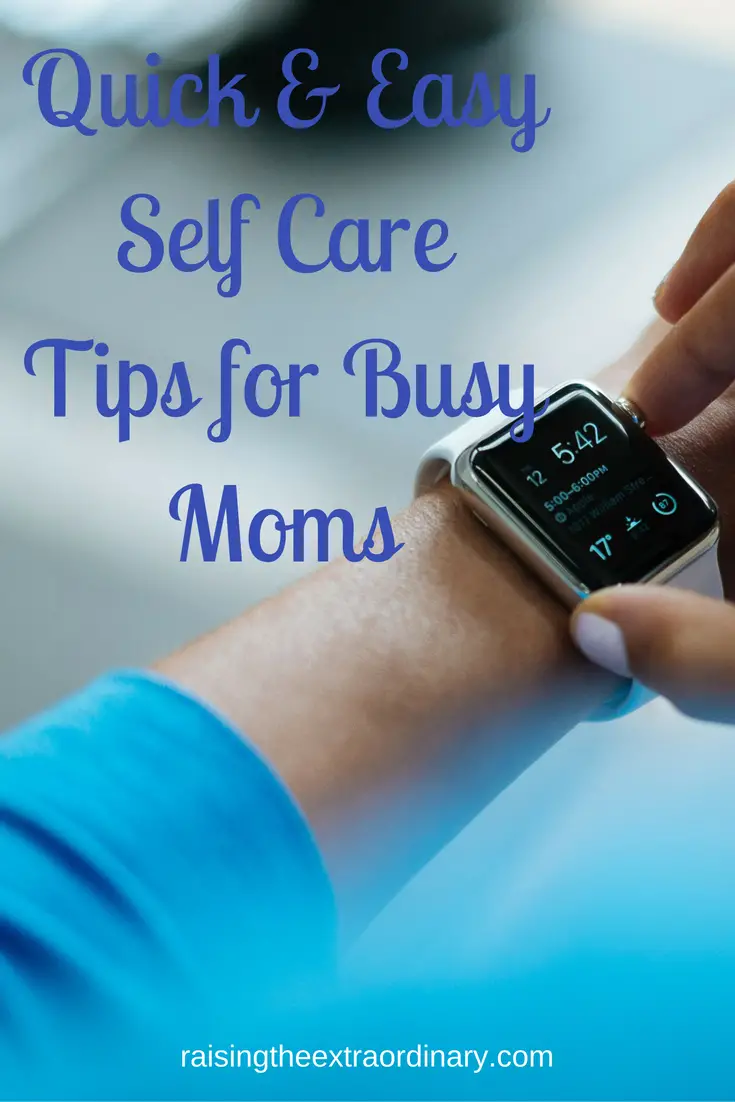 Why Self Care Is Important
Here's the problem with neglecting self-care as moms.  If we don't take care of ourselves, eventually we'll burn out.  We can't care for our family when we burn out.  At least we won't be able to care for them on the level we should be.  Once we burn out we're simply going through the motions getting the bare minimum done with minimal effort.
Ladies, our families need us.  Because they need us, they need us to take care of ourselves too.  If you've ever gone through a period of burn out, I'm sure you can relate that your family suffers right along with you.
The problem we often face is that we're busy, and can't spend a lot of money on things like massages on a regular basis.  So the trick is we need some self-care activities that are inexpensive and don't require a whole day.  Ideally, we should spend a little time on self-care every day.  Here is a short list of some ideas to take care of yourself a little bit each day.
Quick Self Care Ideas
Read for pleasure – Get lost in a story.  I wouldn't count self-help, parenting, homeschooling, or books about your child's special needs diagnosis as taking care of yourself.
Paint your nails
Take a bath
Go for a walk
Get crafty – If you enjoy creating things set aside some time to use that talent and create something.
Relax while listening to uplifting and/or relaxing music
Meet a friend for coffee
Other Self Care Tips
Whatever activity you choose for taking care of yourself, it should be one that is life-giving to you.  Something that you enjoy and will rejuvenate you.  It should also be something you do for yourself for no other reason than to simply do something for you.
It's also important to communicate to your spouse the why self-care is so important for you.  If your spouse understands, he will be more likely to support you in taking care of yourself.  He might even help you make it possible by offering time to take care of the kids.
Helping your spouse understand why you're spending time doing things for yourself will also avoid any misunderstandings.  If you suddenly start practicing some of these self-care methods without first explaining to your husband, he might think you're ignoring your family (or him). This can lead to the feelings of guilt we often feel when taking care of ourselves.  So avoid all misunderstands, and guilt trips by being upfront on your need for self-care.
Lastly, if you are also a special needs mom like myself, make sure you find time for respite as well.