I hope I am not the only mom out there who looks back on their time before having children and just shakes her head in disbelief.  You know, that time in your life when you thought you had all the answers on parenting despite having no experience.  Before having kids, it's so easy for us to judge other parents when you see a child throwing a tantrum.  It's so easy for us to jump to conclusions.  We assume the child is spoiled, parents will give in because of the tantrum and reward the child by purchasing whatever item was causing the scene.
For most of us, the simple act of becoming parents ourselves will wash away any sense of superiority we might be feeling when it comes to raising children.  However, there are still parents out there who continue to judge when a child misbehaves in public.  Unfortunately these judgments are made without any facts.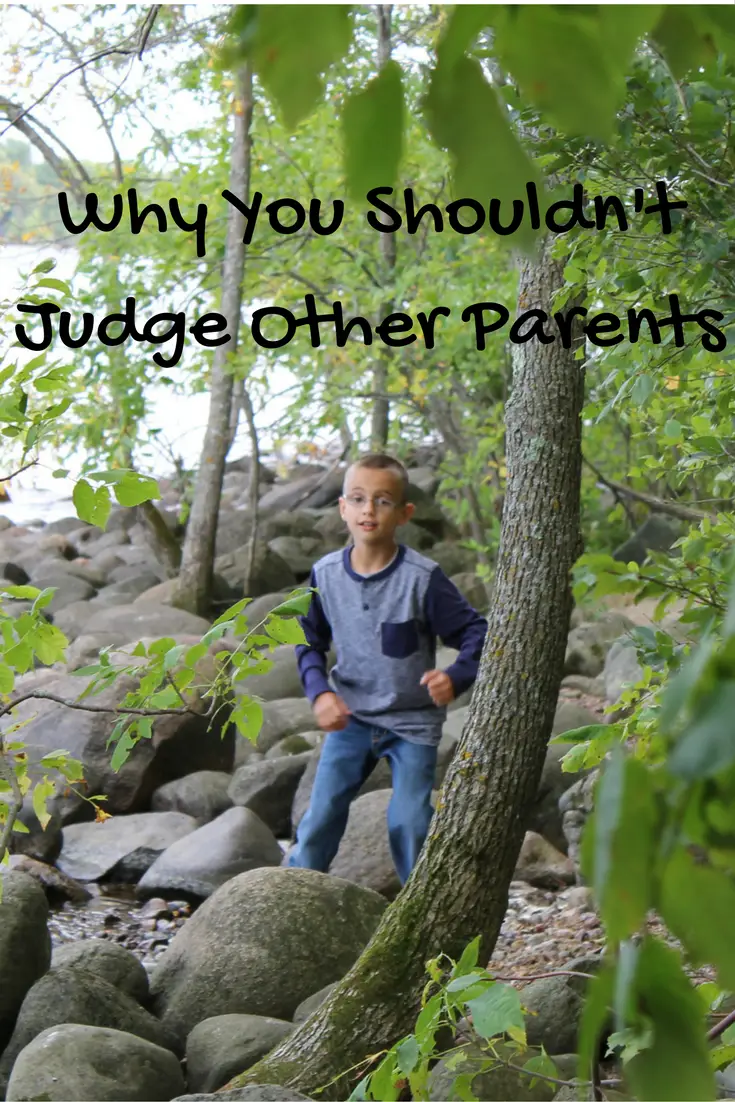 Let's play out the scene.  You're in Target with your kids.  You can hardly contain them, they are climbing in and out of the cart, running ahead of you, hiding in the clothes racks, touching everything.  All the while other families have walked passed you.  Their kids are perfectly behaved, keeping close by and their hands to themselves.  They're not showing their frustrations of being drug along on another shopping trip.  Every time these families walk past you feel the piercing glares of judgement from the parents.
As someone who is on the receiving end of these glares, let me tell you they can cut to the core.  They can leave parents feeling inadequate, like they've failed in parenting.  Knowing others are judging you makes you want to run and hide.  The worst part is that many times these parents with seemingly unruly children are really great parents.  Instead of feeling everyone judge them they need encouragement.
One day last winter I took Grasshopper skiing as an activity with our homeschool group.  It was the first time he had gone and he was really excited.  He loved it and was doing really well for a while.  However, as time went on he started getting tired and making a few mistakes causing him to fall.  He became extremely frustrated.  Before I knew it he was in a full out tantrum.  Yelling horrible things loudly for all to hear.  He started throwing off his skis and acting uncontrollably.  There really wasn't much I could do.  When he is in the middle of one of these "moments" there's nothing that can be said or done to calm him down (of course after he's calmed down we talk about what happened etc.)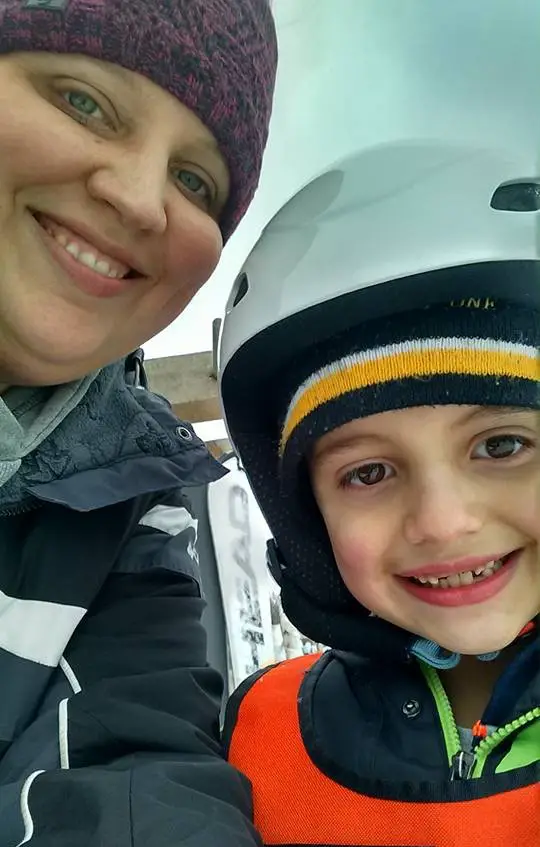 We gathered up the equipment, returned it to the rental area, gathered our things and got ready to leave.  The entire time Grasshopper was in a full out huge tantrum.  The staff started making comments to him, (which I hated because they don't know him) and I felt the piercing glares from all around me.  Glares from staff, other parents, even the kids.  I was doing my absolute best to hold it all together.  We got in the van and I lost it.  I cried the entire way home.
Here's what most people don't realize when they are passing judgement on to other parents they don't even know.  Often times, these kids may be suffering from an unseen disability.  Now don't get me wrong, yes there are some kids out there who are perfectly fine and their parents just need to learn how to discipline.  But my point is this, it's not our job to judge who is and isn't a good parent.  It's not our place to decide which kids are struggling and which are just plain being naughty.
Truth is these kids could be suffering from a number of things and you would never know it based on one encounter in public.  They could be dealing with an anxiety disorder, autism, ADHD, ADD, PTSD (yes kids can have this too), sensory processing disorder, oppositional defiant disorder and this is just to name a few.
Let me tell you the truth about the parents to these amazing kids.  They might be embarrassed by their child's behavior in public because they know this is not how they are raising them to behave.  They might not be embarrassed because they know the truth,  and have developed a thick skin.  But they are all tired.  Special needs parenting is hard, we're doing the best we can.  Various forms of therapies, techniques, and maybe even medication is being used to help their child succeed in life.  They are also strong, we can handle the criticism but after a while even the strongest of us feels discouraged from time to time.  Most importantly they need compassion.
So please, do not judge other parents when you know nothing of their life.  You don't know the struggles they might be fighting.  You don't know what their kids are battling.  Offer a word of encouragement, or a look of compassion.  But please stop the glares of judgement.  That is not your job, and you just might be crushing the last little bit of strength left in moms like me.