Mother's of children with special needs could use some extra special support and encouragement this mother's day. Most of us are struggling in one of several ways. Some of us might be grieving, neglecting self-care, living in a constant state of burnout, experiencing a crisis in our faith, or even struggling with our own depression.
Being a mother to special needs children adds an additional layer of difficulty in parenting that requires a little extra support.
This post may contain affiliate links as a convenience to you where I may receive a small commission if you choose to make a purchase. for more information, please see my marketing page.
Mother's day is a perfect opportunity to show some extra support, love, and encouragement to the special needs moms in your life.
Type of Support Special Needs Moms Need on Mother's Day
A year ago I was struggling with pretty severe depression. I was struggling with all of the things mentioned above and quite frankly, didn't care about my own life at all.
As I was going through this extremely difficult time in my life, I needed two things that would speak life into me and help me in my fight with mental illness in order to be the best mother I could be to our children.
First, I needed to know that self-care was important and that I was worth investing in. I needed to know that I mattered. Second, I needed to know that I wasn't alone on this journey. I needed to know that my feelings were valid, and realize that acknowledging the hard aspects of special needs parenting did not mean I don't love our children.
It's important to note that I needed both of these things. I needed both to fight off the personal struggles I was facing as a special needs mom.
So, if you're looking for gift suggestions to a special needs mom who is struggling I'll break some ideas down for you into two categories.
Gift of Self-Care
Neglecting ourselves is probably what special needs moms are best at. Unfortunately, it's also one of the worst things we can be doing.
Our children and families need us to be the best version of ourselves. We cannot be the best version of ourselves if we are constantly neglecting ourselves.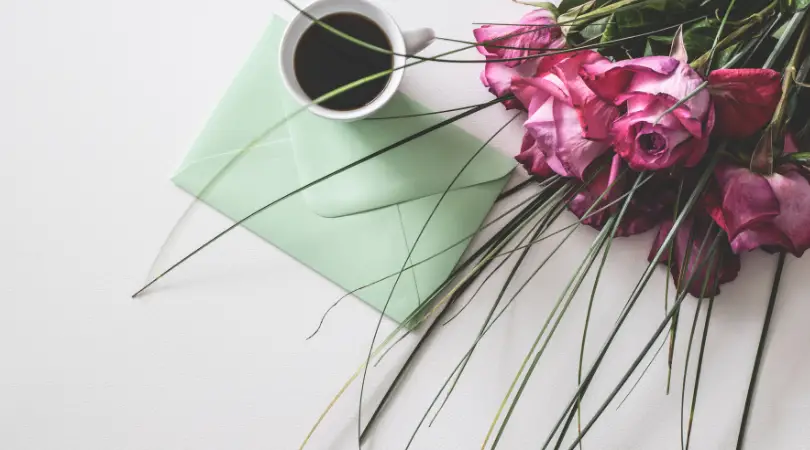 The problem is that we tend to think of self-care as being selfish. Or, feel guilty for taking time and financial resources to take care of ourselves. We might believe the lie that some of the things we do for self-care is frivolous and really won't make much of an impact.
Personal Example of Self-Care Importance
While I was in therapy for depression, my therapist and I spent some time brainstorming ideas to help me implement self-care in a practical way. She suggested that I needed something that would be done FOR me, rather than something I needed to do. Our idea that I implemented was that I would start getting regular manicures.
Now, to understand how big of a deal this was for me you need to know two things. First, I am a pretty low maintenance person when it comes to things like doing my nails. Second, I'm very frugal and spending money on regular manicures (even though it was only every three weeks) was not something I would normally do. Normally, I would feel guilty for the money I spent on what I had perceived to be a splurge on myself.
However, there were times I would look down at my freshly manicured/painted fingernails and cry. Why? Because it wasn't a manicure, it was a reminder that I am important. It was a reminder that I was worth investing in. I know it may sound silly, but those simple manicures became a visual reminder that I am important too. When I was having a difficult time, I could look at my nails and be reminded in that difficult moment that I matter.
Self-Care Gift Ideas
So what are some self-care gift ideas for the special needs mom in your life?
Spa Gift Card – Bonus points if you take care of planning ahead. Schedule the appointment and make sure the kids are taken care of during her spa treatment.
Bath Bombs – Again, I thought this was a frivolous luxury until a friend sent me a package of bath bombs. Now, I think they're pretty much the best thing ever.
Give her a night away – Sometimes it's needed to decompress and refuel ourselves.
Gym membership – If the special needs mom in your life enjoys a good workout, this is a great idea.
Anything she wouldn't normally buy for herself – Like I said earlier, we tend to neglect ourselves and always put our children/families first. Making a purchase of something she wants but would never spend the money on will be huge to her. It will tell her that you think she is worth investing in and remind her of her importance.
The Gift of Knowing Her Feelings are Valid and She Isn't Alone
I'll admit this one can be tricky. Despite the fact that it's tricky, it's an important one. A woman can practice all the self-care in the world, but she needs to be working on her emotional well-being as well as her physical.
The thing most people don't realize is that a mother of a child with special needs is constantly being met with judgmental stares and ignorant comments that can tear down even the strongest of us.
We need a reminder that we're not alone, to know on the hard days, that our feelings are valid. We need to know that even though our neighbors don't understand, someone out there does.
My suggestion to you: pair your self-care themed gift with a copy of Beyond the Diagnosis.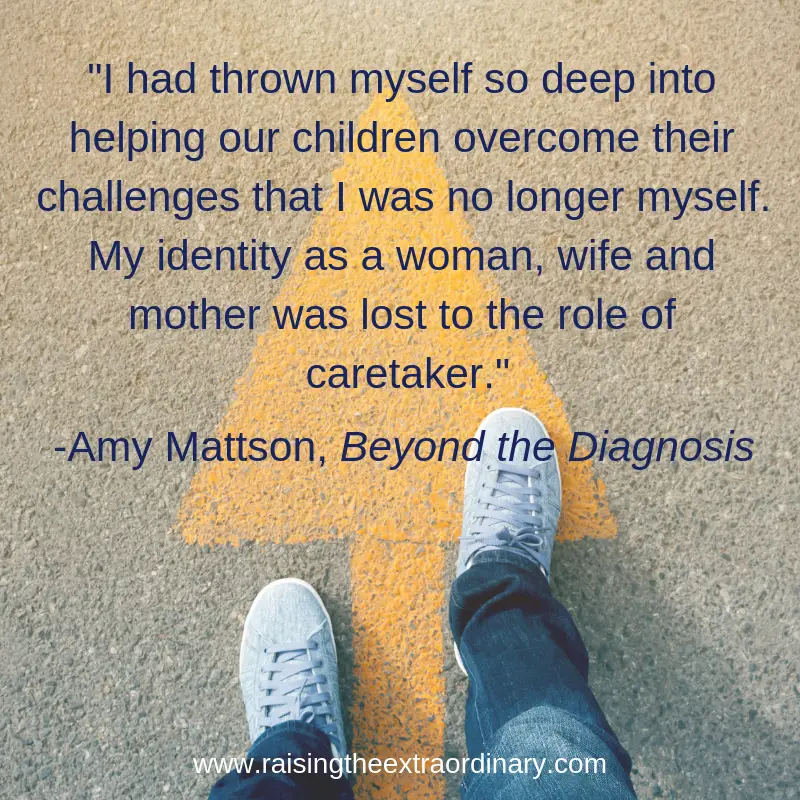 Beyond the Diagnosis is filled with personal accounts of my battles and speaking right into the feelings and struggles many parents of kids with special needs are experiencing. Action steps filled with recommendations to serve as a guide to help overcome the struggles in order to become a thriving special needs parent.
Read the introduction here.
Celebrate the Special Needs Mom this Mother's Day
I really feel combining these two categories of gift ideas will make for a powerful and meaningful mother's day gift.
As an added touch, however, don't forget to celebrate her. She is working tirelessly each and every day pouring everything she has into her children and their care. Unfortunately, her selflessness is often overlooked, forgotten, and taken for granted. So don't forget, take some time to celebrate her and everything she does for her children.