Last fall, our daughter was granted a dream trip through the Sunshine Foundation. We had an amazing experience as a family making memories visiting Disney World and Legoland. It was the perfect opportunity for us to bond as a family and leave the stress of doctors and therapy treatments behind for a week.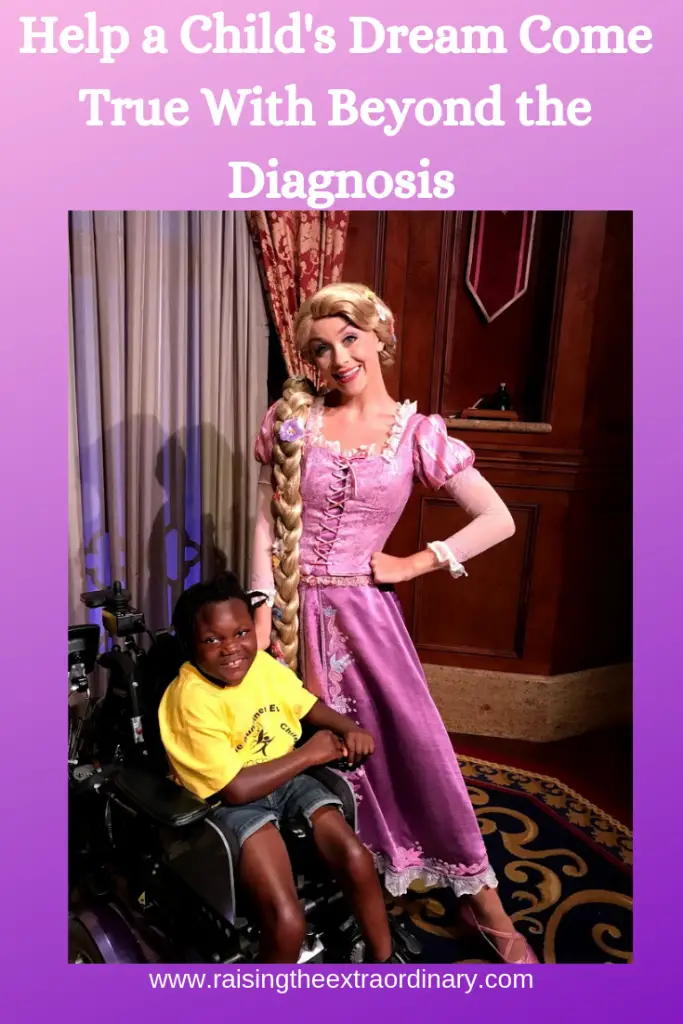 I knew when we were on our trip that I wanted to find a way to give back and pay it forward. Every special needs family should have an opportunity to have experiences like this. I wanted to do my part to help make that happen, even if it's just for one family.
What is the Sunshine Foundation
Now, you might be asking what exactly is the Sunshine Foundation? The Sunshine Foundation is an organization that grants dreams for children who are chronically ill, seriously ill, physically challenged, or who have experienced abuse. They are an organization that makes dreams come true for children who may have a diagnosis that doesn't qualify under other wish-granting organizations.
The Sunshine Foundation grants dreams for children with a wide variety of diagnoses. Some of these diagnoses include cerebral palsy, spina bifida, down syndrome, low functioning autism, severe developmental delays, just to name a few.
In a nutshell – it's the organization you've probably been looking for that offers dreams to our children with special needs.
How We Can Work Together to Make a Dream Come True
As I mentioned in the beginning of the post, I've been looking for a way to pay it forward and help the Sunshine Foundation grant a dream for a child who has been on the waiting list.
I'm excited to announce that I will be using the launch of Beyond the Diagnosis to do just that!
For each pre-order (that means orders placed now through April 8, 2019) of the paperback edition, I will be donating $1 toward a child's dream! Pre-orders can be made through most online retailers (Amazon, Barnes and Noble, etc.).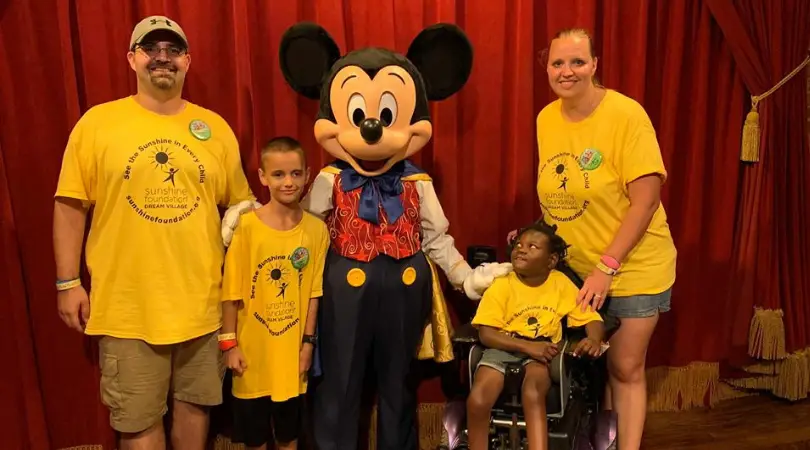 I am so excited to have this opportunity to help a child's (maybe a few children's) dreams come true! I spend a chapter discussing how important it is to get out and experience life with our children. Embracing who they are in order to thrive as a special needs family is vital. The Sunshine Foundation does a great job helping to make this happen. I am giddy with excitement knowing we can play a small role in making that happen.
The Synopsis of Beyond the Diagnosis
A special needs diagnosis can mean the loss of dreams for some families. I know that heartache and want you to discover joy along your journey of parenting a child with special needs.
When our children were diagnosed with cerebral palsy, autism, ADHD, anxiety, and dyslexia, our family life was in a tailspin of confusion. There was nobody I could relate to, or who understood the journey I was on as a special needs mom. All of the resources she found were regarding her children's diagnoses or disability. What I needed, however, was Beyond the Diagnosis. I needed to know I wasn't alone and how to thrive as a special needs parent. Let my experiences help guide you to:
understand the need to grieve your broken dreams
overcome the guilt you have for feeling sadness, loss, and grief
accept that your feelings of sadness and loss are valid
build friendships in your new community and put your isolation behind you
realize that precious memories and joy are ahead
understand your need for self-care and respite
make you and your marriage priorities
celebrate the small victories
embrace your new reality
Action Steps
Beyond the Diagnosis includes action steps at the end of each chapter. These are meant to help you reflect on the information and apply it to your own life–to guide you beyond the diagnosis to the point of thriving.
Some of these action steps will help you to reflect on what you've just read and to record your feelings through journal prompts. Others will guide you in putting into practice the habits that allow you to thrive. Actions such as creating a plan to make self-care a part of your routine. These action steps could also facilitate discussions making Beyond the Diagnosis a resource for a support or small group.
The lessons I learned took me and my family from a point of grieving to thriving. My stories, both painful and encouraging, can help you get on the path to becoming the thriving special needs family God created you to be.
You can read the introduction here.
I hope you will consider joining me and help make another child's dream come true!
The views and opinions expressed in Beyond the Diagnosis: The Path to Thriving as a Special Needs Parent are those of the author and do not necessarily reflect the official policy or position of the Sunshine Foundation.
Don't Miss A Thing!
Don't miss a thing by joining my newsletter.